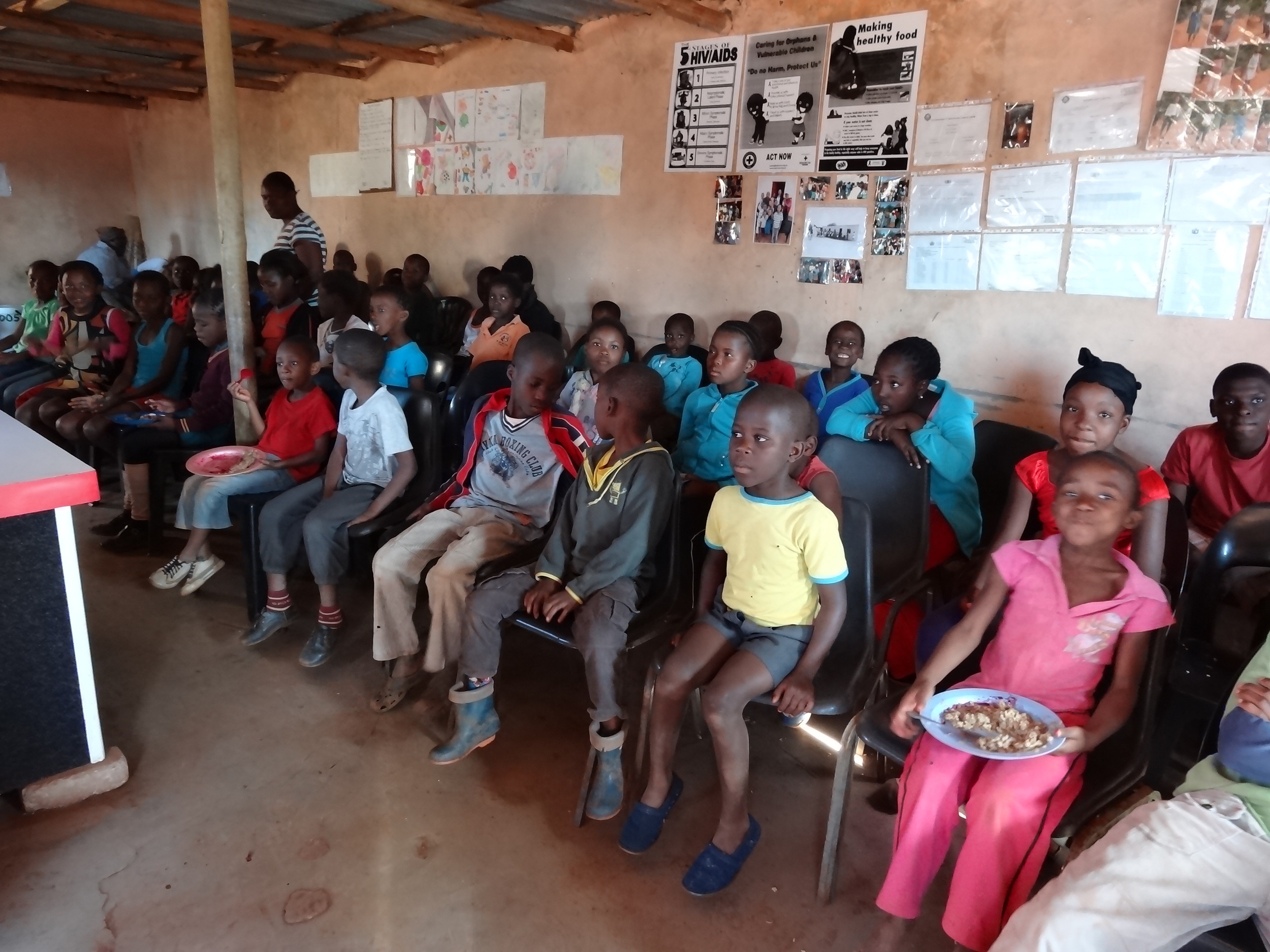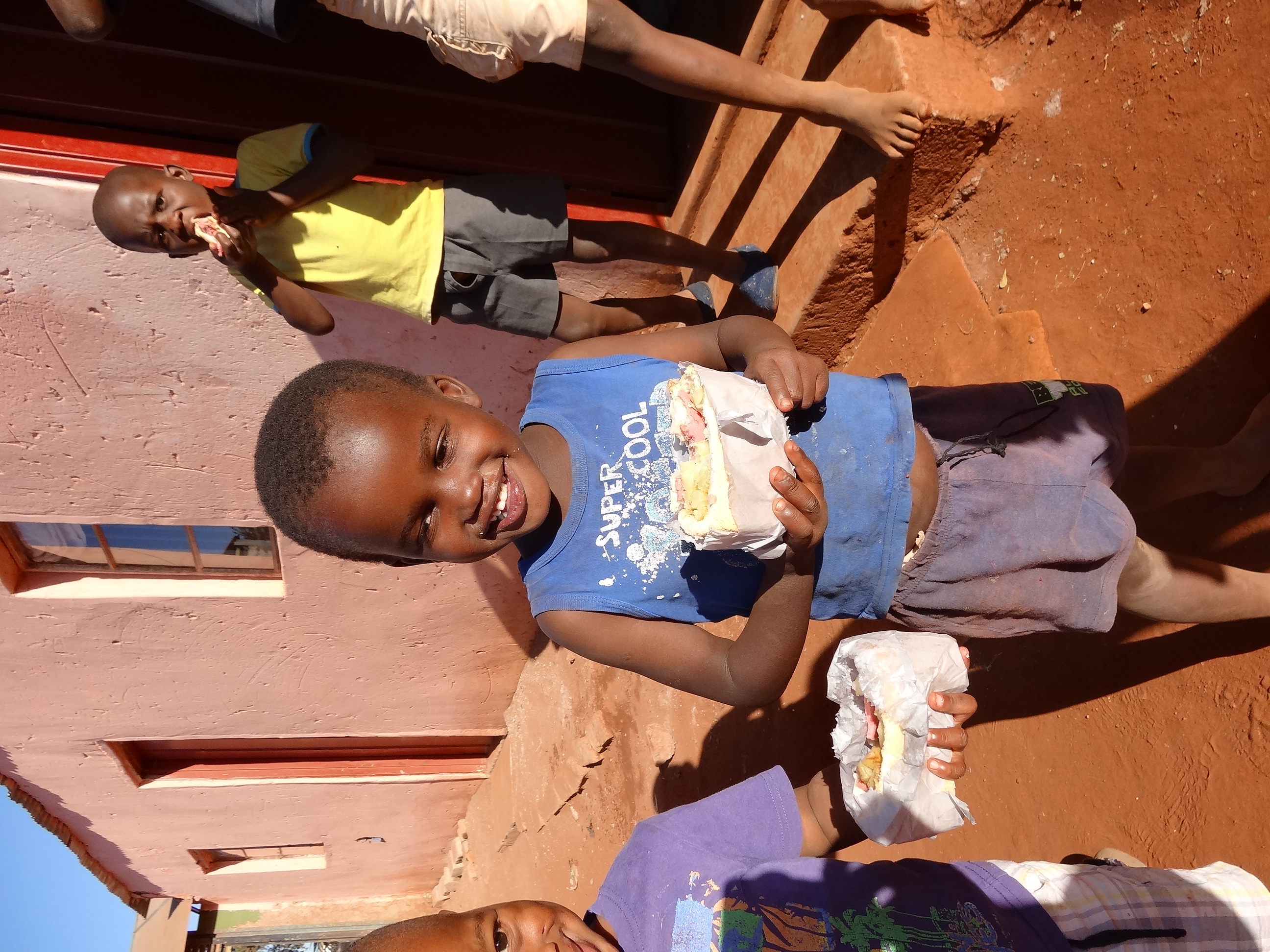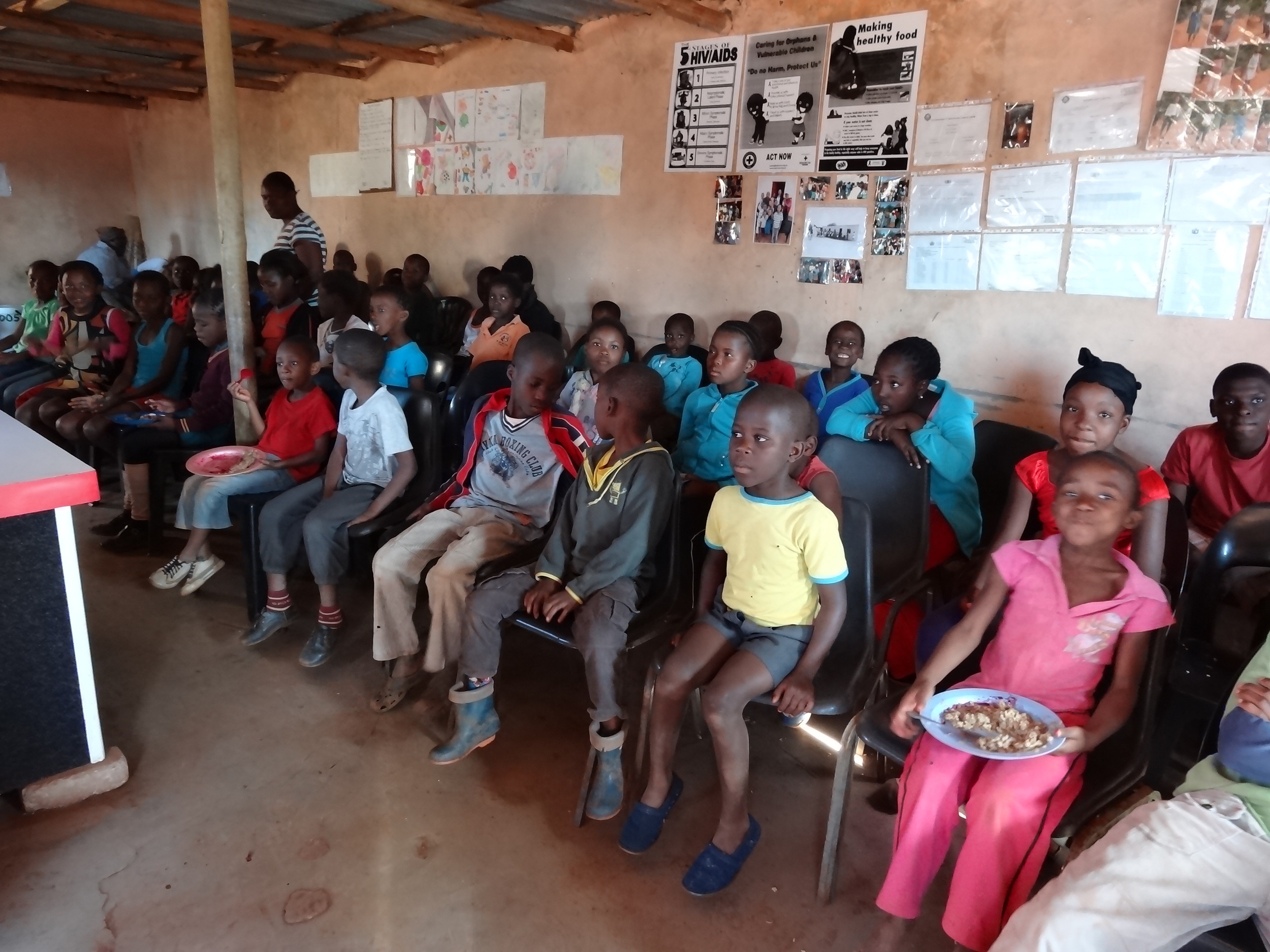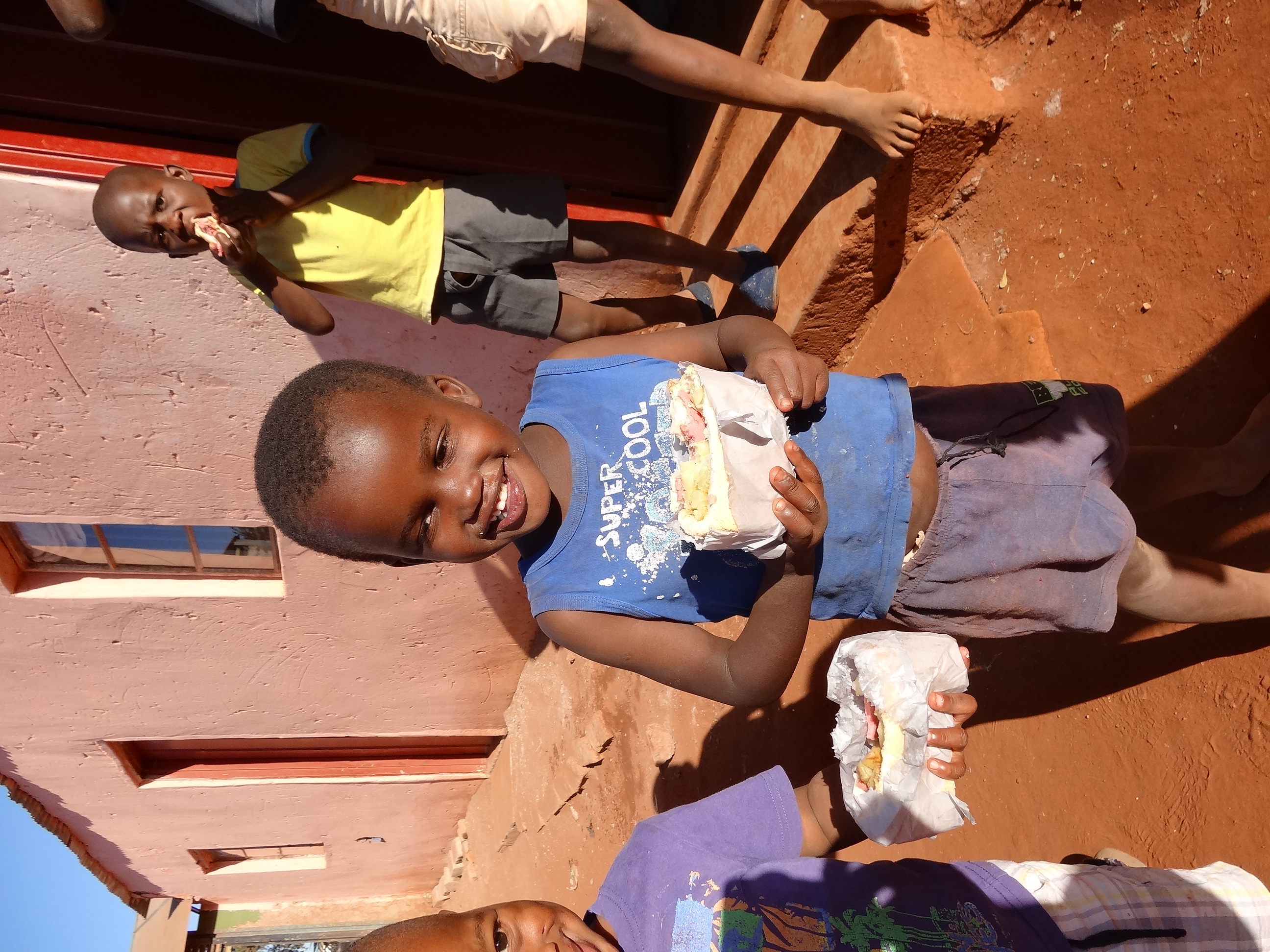 Queen's Rolihlahla Feeding Center
We first met Queen in 2009 when we visited the feeding center that she operated from her garage. She described to us that she had more children attending each day after school than the officials wanted but that was OK with her since her goal was to take care of as many children as possible, without financial support from the government. That is the guiding principle for Queen's life that has been there from the beginning- to do all she can for the children. This infectious attitude helps here as she attempts to raise support from a variety of sources. She is now in her third and largest location. We have always been impressed with her great attitude, never give up or get discouraged spirit, her correct priorities, and how she manages the center.

We have enjoyed teaching her volunteers the gardening methods outlined in the farming/gardening tab. We are also in the process of helping her update the building they use. It has several problems that need addressing- a leaky roof, poor ventilation, the need for a better cooking area, a room for an office and administration, and the need for playground equipment. Queen is an inspiration to us in that she makes maximum use of what she has to accomplish the best possible. One of my favorite quotes is from Theodore Roosevelt- "Do what you can with what you have, where you are." This perfectly describes Queen.